When I started this blog a little over a year ago now, which is terrifying/depressing/amazing to think about, I thought that it was really just the law students who had it bad. But I take a break and it turns out the whole world is fucked...although I'd still argue the law grads have it especially bad because they had some self-perceived potential and nothing hurts like a lifetime of regret does it?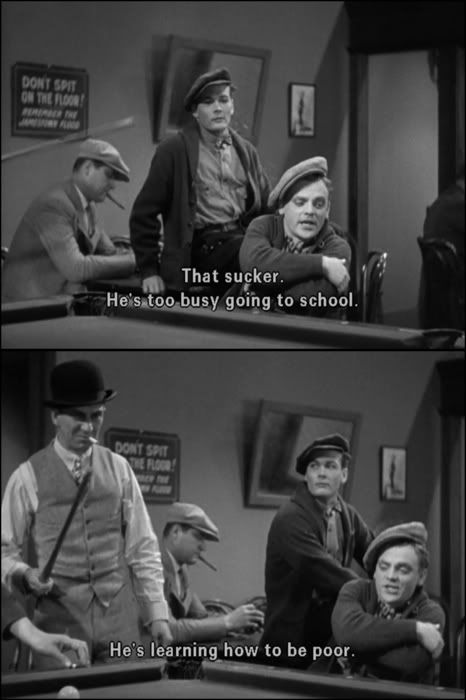 Well of course I don't mean that literally. I've come across more people who've had it way worse and will have a harder, more suicidal inducing life than I could ever dream or contemplate. Besides the stock market that's covered to death, the economy, the wars, the looting in London, a law professor finally admitting we're totally right and not in a toe-dipping you can go fuck a tree way like Brian Tamanaha-haha-fuck you did half heartedly, there's also Somalia...yea you see it on CNN through the day so that Sanjay Gupta has something to do with his medical training and to try and distinguish it's market share, but most people couldn't give two shits about the fact that Somalis are dying en mass again.
I could discuss any one of these developments just to post, as if anything I could possibly contribute would matter...which is very tempting. Unfortunately, what I think or would post really doesn't matter to the people actually involved or to me. That's the vanity of the internet, especially a blog with my kind of web traffic.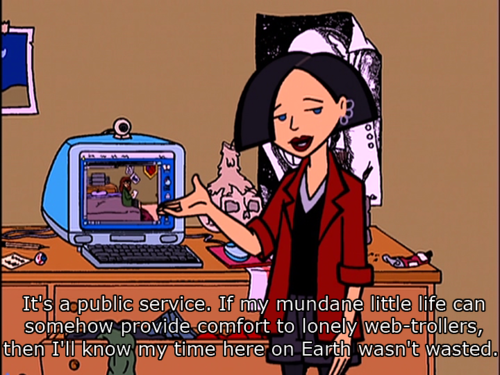 I do want to mention one thing and that is the famine in Somalia, because in some ways that's a metaphor that reflects everything else. An inexcusable lack of will to do what is in the best interest of everyone, and not in some kind of hippie commie socialist political bent, but in the kind of basic human decency that makes society possible. But I anticipate myself.
When I started this blog I was in a very different place than I am now. Part of the change is due simply to the passage of time. As I was one of those idiots who went straight through school to school for 20 years of my life and from college to law school what could have been expected? But a break wasn't really an option for me because that's "not what you do if you want to succeed." I was told to follow my dreams, reach for the stars and no goal was too grandiose. Good lord did that turn out to be wrong in so many ways.
The sad thing is that I have classmates I graduated with who went on even further to get LLMs, Master's, Doctorates, or even started a totally different bachelor's degree again for all the wrong reasons. As if the system works and the problem is that they just chose the wrong combination. It's a sad sad thing...anyway.
I started this blog for 3 reasons:
First, I had a lot of spare time as I continued to search for legal jobs, until I finally gave up (unless you've been on a long term job hunt you wouldn't understand how I could possibly waste precious search time for something like this).
Second, I was commenting on other blogs all the time so I figured I might as well do it since it was pretty easy to do (someone mentioned that they loved my comments and my lack of self esteem at the time sought out some form of positive reinforcement).
Third, I still think, and always will, that the law school educational system is a massive fraud on its participants that ruins them in a lot of different ways for life. Many others focused on the debt load and I suppose that is the most readily identifiable and tangible evidence, but I've also focused on the sociological/psychological/spiritual impacts of a legal education, the experience of law school, and the "reintegration" into society and the job market afterwards. I wanted to be a whistleblower in some small ways that "Hey, there's a crime being committed over here! Someone do something!"
But at this point, none of those reasons really matter and it's not worth it to me to keep going on with this blog.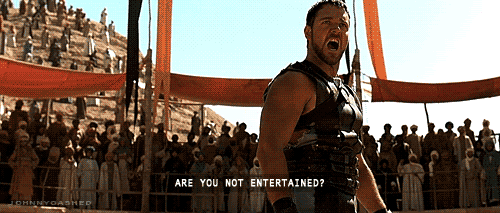 So what does this have to do with Somalia?
Well, for me, Somalia is the ultimate, tragic example of a society that loses the ability to govern itself in any way, shape or form. Whether it's in terms of the rule of law, politics or just very basically how you treat a complete stranger when you're both facing tough choices. Of course it's more complicated and the first world white kids who spend prolonged vacations in those types of 3rd world hell holes would obviously throw a lot of fancy terms to obfuscate and complicate that basic reality so I won't really waste time going into it.
Unfortunately, I see America as a whole drifting in that direction, and according to the latest polling data so do most Americans. We're definitely in a period of anomie. Whether it gets worse, only time will tell. The law school scam is just one small part of all of that and has to do with a larger part of the rotting away of the very basic building blocks that make up a country and a people (besides the obvious like culture, history, race, religion etc.). That's also one of the reasons why I hate the ABA so much. Defending Liberty, Pursuing Justice. Biggest load of bullshit I've ever heard. That organization hasn't helped a god damn person ever.
I thought that perhaps by visiting, commenting, and blogging about the scam that I could have some kind of small impact on the uninformed morons who were considering perpetuating the scam by attending law school. I should have known better. Like
Laocoön warning the Trojans about the horse, no good deed goes unpunished (incidentally he was killed by the gods for his warning).
My 5 or so week break from the entirety of the scam blogs was very refreshing. In all honesty it's the last real tie I have to the legal world or the legal community. Besides my CLE credits which I'm sure I'll let lapse in another year or so, I have about as much of a relationship with the law as Esquire Painting.
To truly confess, the only reason I even took the bar exam was for ego's sake. I didn't want to be one of those sad regretful fucks I knew, like people who took it 5 or 6 or more times, and just to be a J.D. and dream of being able to practice (literally there was another rich kid from down the street where I grew up who is still trying to pass and keeps telling himself that he's gonna be a lawyer someday). I lied to myself that to "make it real" I had to take the bar exam and get my license. Afterwards, I felt like I could finally close the book on my law school mistake.
I knew I would have little to no chance of ever having one of the "good" law jobs with my degree, that fate was sealed at about the same time that I accepted the offer letter from my school. Even with all of the resume fillers that I managed to waste a tremendous amount of my life "earning" so that I could list them, I didn't stand a chance. Maybe that's a good thing, maybe it's not. I honestly think the school you go to has very little relationship with your quality as an attorney.
And I think since I graduated, where you went to school matters less and less. You're all fucked now. Some of my brethren at the scamblogs have explained it to much more accurate detail than I could have hoped to do. Trust me. In all likelihood you're fucked if you go to law school. You might as well be playing Russian roulette with your future.
I guess could have used family connections to get a "good" law job I suppose--in fact I know that I could have gotten into a number of "respectable" midsize to big law firms with a call from my father. In fact, all of my wealthier classmates from law school did just that, and you run into a lot of them in the bottom tier, but I would have felt cheap and even more useless had I chosen that route.
In good conscience I couldn't have done that and still respected myself. It also would have felt like a betrayal of my friends from school who were more able, willing and worked harder than I ever did but lacked the same luck as me. For some strange reason I still believe that a society should be a meritocracy for some odd reason. Foolish? Probably. Naive? Almost certainly. But that's really the problem that all of this comes down to isn't it?
Whether it's the law school scam or Somalia, it's amazing how much could be prevented by "Do No Harm" or following the "golden rule." All the excuses that people come up to justify the existence of their law school and the scam--like the overpaid criminal deans, the nutty and out of touch professors or the totally worthless career placement people are all doing the same thing--Looking out for themselves at the expense of others.
I honestly can't believe that it's easier to do that than to find another way that lets both parties come out with a mutual benefit. I could have sworn I read that somewhere in a contracts book somewhere. Unjust enrichment...I read that somewhere too.
But for the sake of full disclosure, the main benefit of this blog was for me. All of the arguments I made or points raised in posts were really a form of self therapy, similar to some methods used by some psychologists to this day although usually it isn't done in a way for public consumption when working with patients. That's also the main reason why I've so fiercely protected my anonymity, who I am makes very little difference to you but it's very important to me for very personal reasons. The biggest surprise benefit for me was that by visiting the other blogs and reading the other comments, I learned that I wasn't the only one. There is definitely a shared sense of experience and community around having gone through law school, but even more so among scambloggers and people who can honestly talk about the experience (instead of the kind of assholes they bring in to talk to 1L's about how to study or what they're greatest experience was as they were gang raped educated). For that connection, I'm very grateful as it really helped.
Each post forced me to re-examine and reflect on what I'd been through at law school and how I blamed myself and why that was wrong. Now don't misunderstand me, I absolutely hope that each law suit closes down every school named. I think that the administrators should be tarred and feathered. And professors, well at least the professors at my school were basically as bad off as the students themselves. In reality, I saw most of them as professional students who'd spent so much time in the academy that they had no other real career options.
But ultimately, I felt and still do feel to some extent that the negative experiences and consequences I suffered as a result of law school were my fault. I'm still a personal responsibility type, and I let myself be stupid enough to buy into the myth and the lie and I paid for it dearly. I thought that maybe I could save a few others from that same fate, and I did in some instances, but the vast majority of lemmings I've encountered are on a suicidal hell bent mission to ruin their lives. They'll have to deal with that on their own and come to terms with it in their own time as I've done. The way I look at it now is like having been in a car accident. It was way worse than I thought, it cost a fortune and I'll be living with the memory and resulting injuries for the rest of my life. Does it determine everything? No but it'll certainly be a big factor.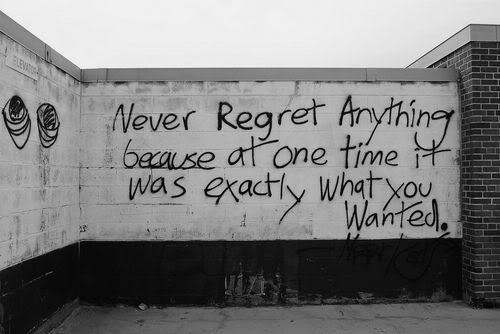 Well if you're still with me, I'll likely have 1 final post before I probably peter out and disappear into the electronic ether forever. I'll also probably have it be entirely pictures rather than a long, winding stream of bullshit. I may post a comment from time to time on other blogs. Hell, I may even post something ridiculous in the future if the mood strikes. But for me it's time to put this away and let others carry the weight for a while.
Till Next Time!!! This is the end if you want it!!!!