Let's be honest
, if you're reading this blog or your sympathies lie with the scambloggers and their ilk, it's very likely that you are one of the "awakened" who will rail against the law school cartel or any one of the other social evils that you may care about in today's technological utopia.
But cut the shit, in reality you are a passive & obedient audience. If you went to law school or are in it now, I likely know exactly who you are. You're that kid who burned intensely on the inside but would kowtow to anyone who asked it from you whether it was a professor who you sought praise from like pidgeons with breadcrumbs, or the "cool" kids in school on the chance you would go to a party. Meanwhile everyone kept giving it to you from behind.
Did you know that at one point, before humans bred them to moronic domestication, that cows were highly intelligent creatures capable of leaping great heights and minor problem solving? I guess what I'm saying is that my generation has become retarded meat cows meandering towards the slaughter house with a hop, skip and a jump...sorry I know it stings.
I thought, at one naive point, that if I and others wrote about all of this shit going down it might call some to action. For some time now, my brethren have tried to develop actual protests at actual law schools with real live human beings rather than just whine on the internet to no avail. Not so much.
Given the past decade or so of political events and historical decisions, I've often wondered why universities, rather than being a hotbed of political activity like in the 1960's and 1970's leading the charge for change, we now have campus after campus of these glazed over zombie idiots sucking on their pacifiers of social media, drug abuse, consumer culture and reality television.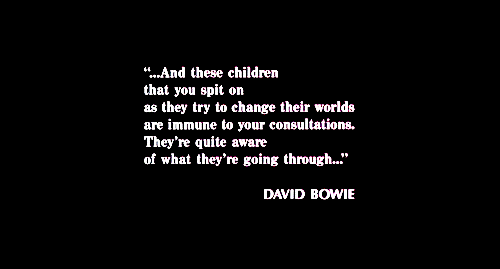 Oh wait, I'm not the only one. Here's someone else's top 8 reasons why America's youth blow donkey balls (i.e. London Riots Why You No Happen In America?)
1) Student loan debt
2) Psychopathologizing and Medicating Noncompliance
3) Education for Compliance's Sake and Not for Democratic Critical Thinking
4) Bullshit "Education" Laws like No Child Left Behind and Race to the Top
5) Shaming People Who Don't Have 2 or 3 useless Higher Ed Receipts for Getting Scammed Degrees
6) Normalized Big Brother Surveillance
7) Television
8) Fundamental Religion and Fundamental Consumerism
Agree? Disagree? I don't care, it's likely true.
Here is the full article
Christ, even our generation's "protest music" is mainstream and corporatized. FML.
Till Next Time!!! BAA BAA BLACK SHEEP DID YOU GO TO SCHOOL? YES SIR! YES SIR! 3 DEGREES AGO!!!!!