"The more corrupt the state, the more laws." ~ Publius Cornelius Tacitus
I don't know
the answer to the following question so I present it to you,
"Is Robert Morse at U.S. News & World Report a quasi-rapist?"
Why don't you, the educated reader, decide for yourself, here's a quote by him from the
NYT article
about how Law School is in reality a giant ponzi scheme in academic trappings:
Why is merit scholarship retention not part of the U.S. News data haul? "The main reason is that we haven't thought about it," said Robert Morse, who oversees the rankings. "It's not a great answer, but it's an honest answer."
Then Mr. Morse thought about it.
"This isn't meant to be sarcastic," he said, "but these students are going to law school and they need to learn to read the fine print."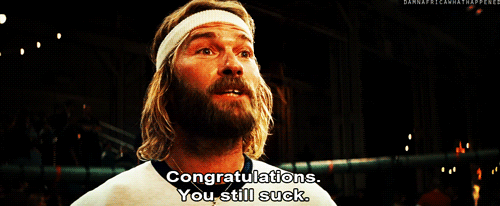 That's your response to this?!
Well if you don't want to get raped, you should learn to wear less revealing clothing, don't socialize at parties, etc. I mean really just by being alive aren't you implicitly asking to be raped?
It's your fault. I'm fairly certain this goes against everything I supposedly learned in law school. Everyone who went to law school gets the
savage raping
the financial gamble that it entails. But the more and more you scratch the surface the less and less it seems like it has any redeemable qualities other than bold self assertions by those who profit from it.
You knew you were talking to a reporter and this is what you came up with? Really? Really? Aren't you a lawyer? Aren't you supposedly in charge of these other bloodsucking sacks...oh forget it.
Till Next Time!!! I've run out of metaphors for evil!!! I'm just sick of these sons of bitches!!!